IFAI EXPO (Oct. 2019) @Orland, FL, USA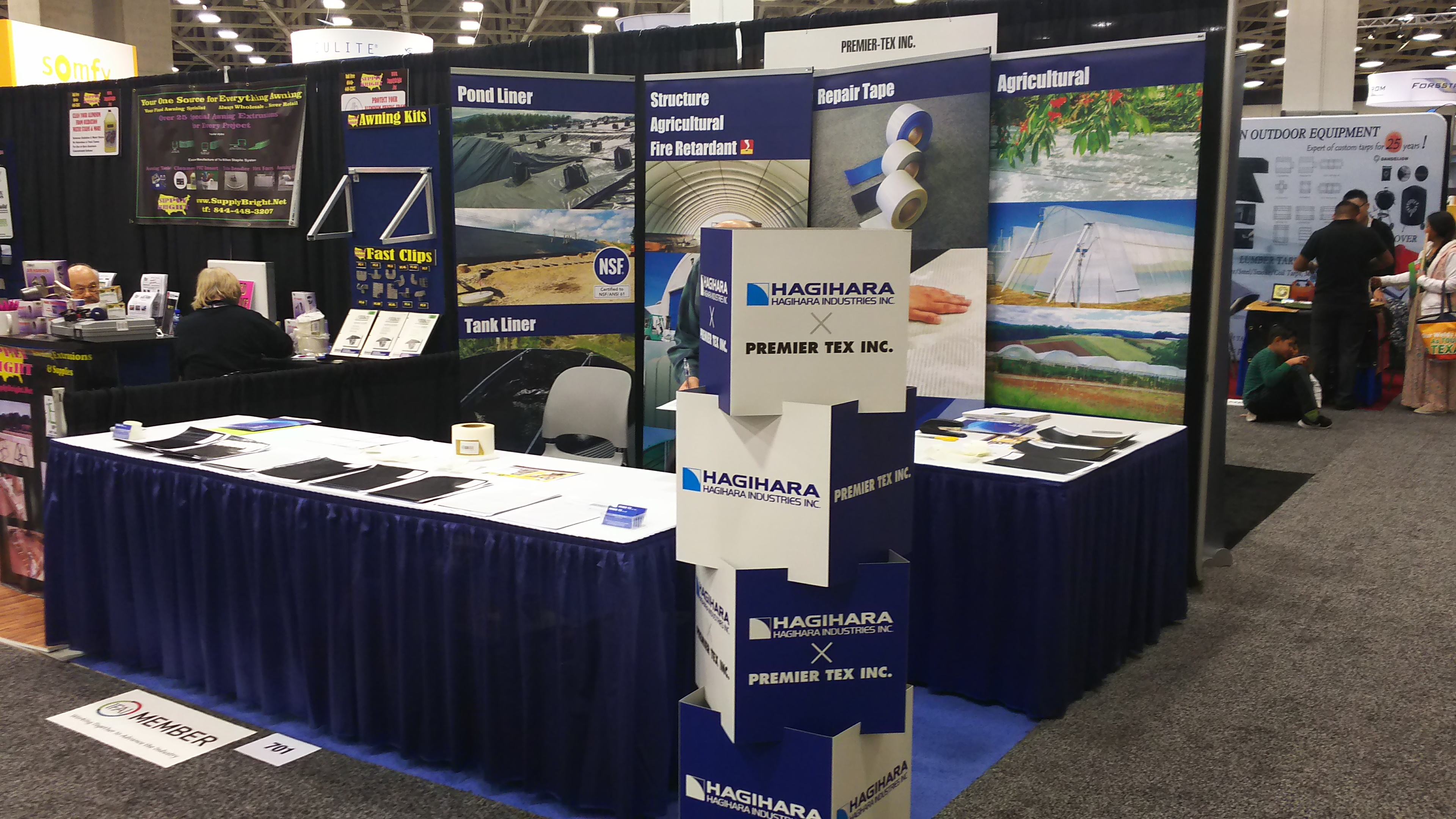 (This is a picture of last year's booth)
IFAI means "Industrial Fabrics Association International".
IFAI EXPO is one of the biggest event of Fabrics.
(Official Webpage) https://ifaiexpo.com/
We will have a booth cooperated with Premier-Tex Inc. at IFAI EXPO 2019. (Booth No. 2203)
(Floor Map 2019) https://s23.a2zinc.net/clients/IFAI/Expo2019/Public/EventMap.aspx?shMode=E
This year, we are going to show not only grain cover but various products,
such as heat insulation, agricultural equipments, backing cloth….
We are looking forward to seeing you who are interested in our products.