Private Mesh Box (Emergency Partition)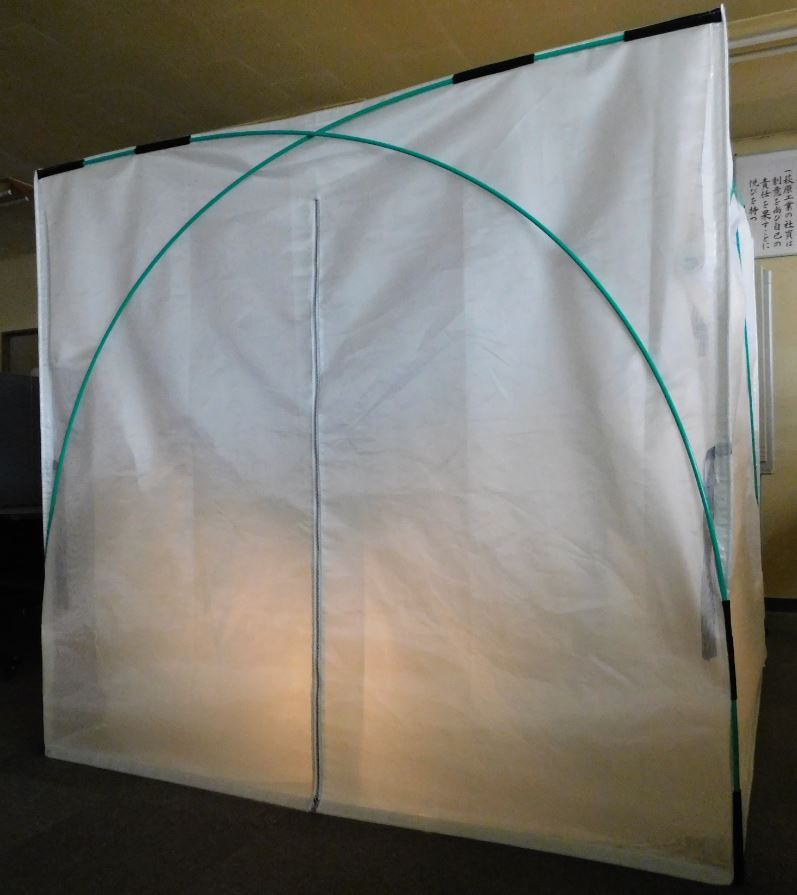 We have launched a new product in September 2020.
It has been developed for emergency use and named as "Private Mesh Box".
It takes only 10 seconds to set up the box easily by oneself. When a disaster happens such as earthquake, flood, and hurricane, Private Mesh Box will be used as a partition for securing privacy in evacuation shelters. In addition, the weight is only 7kg, which enables women to carry them easily. The both outer and inner fabrics are our flame retardant products, and they are certified by JFRA (Japan Flame Retardant Association).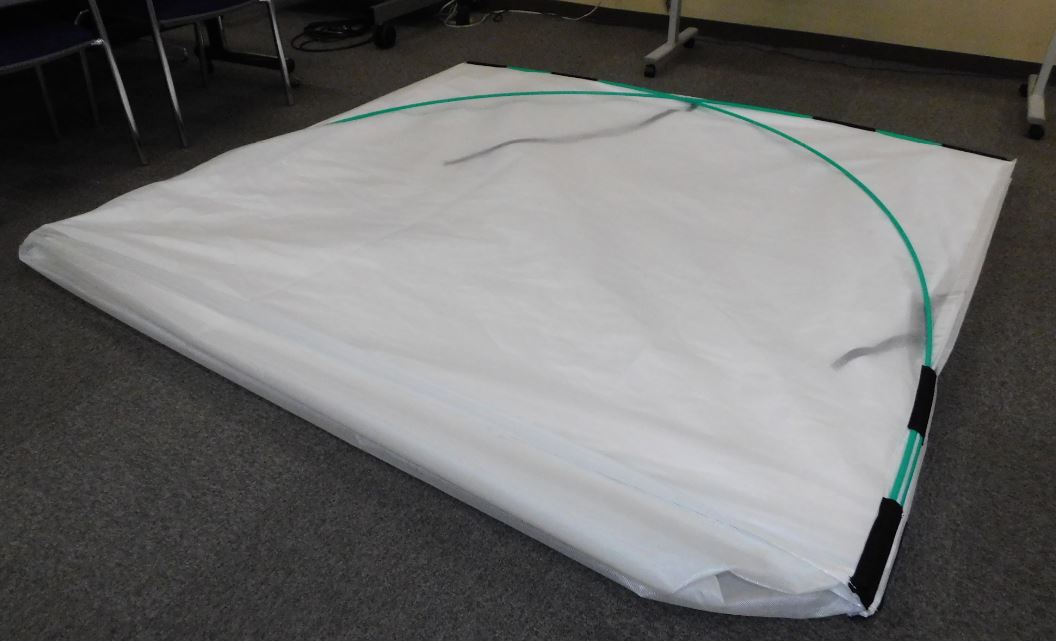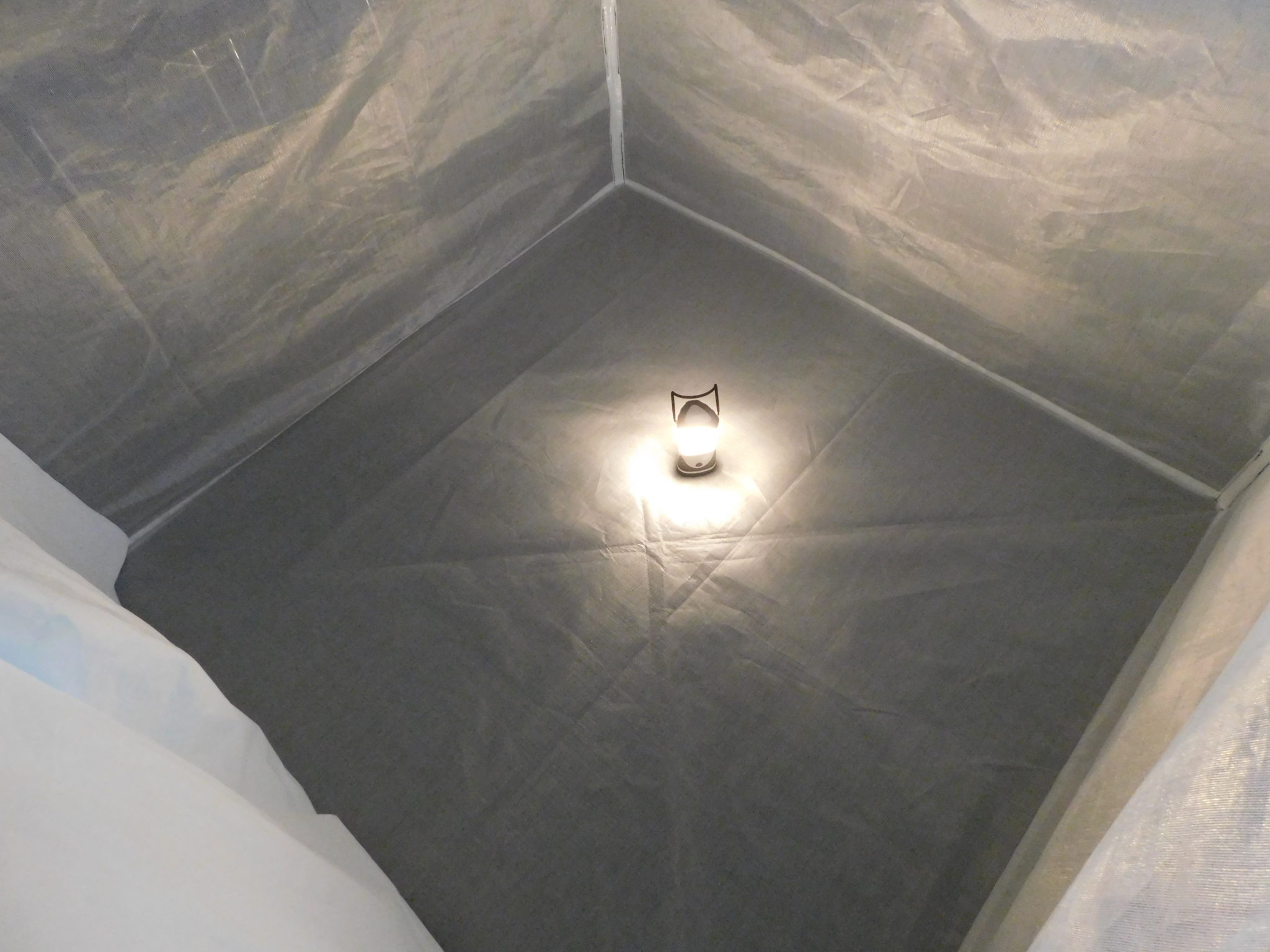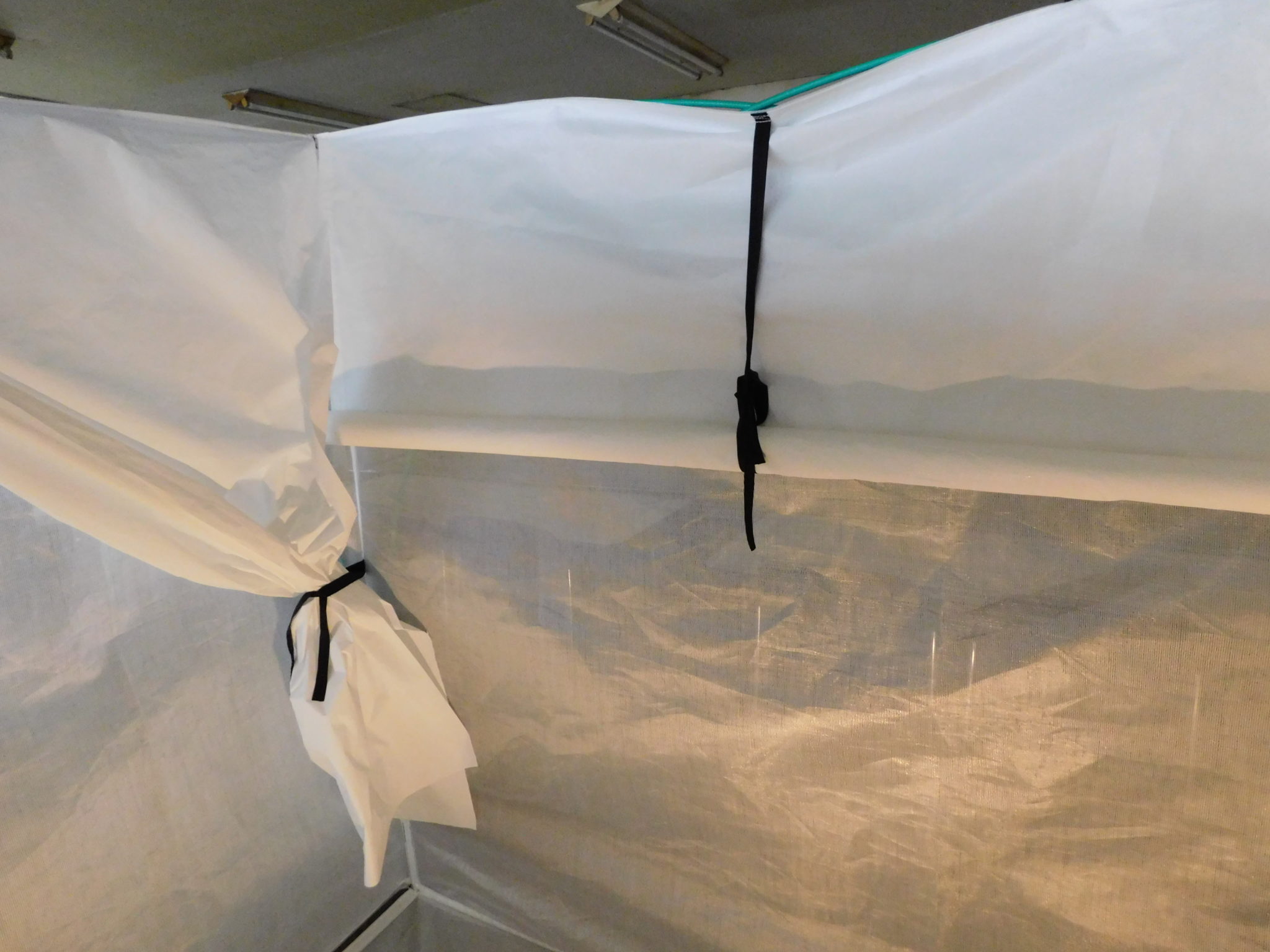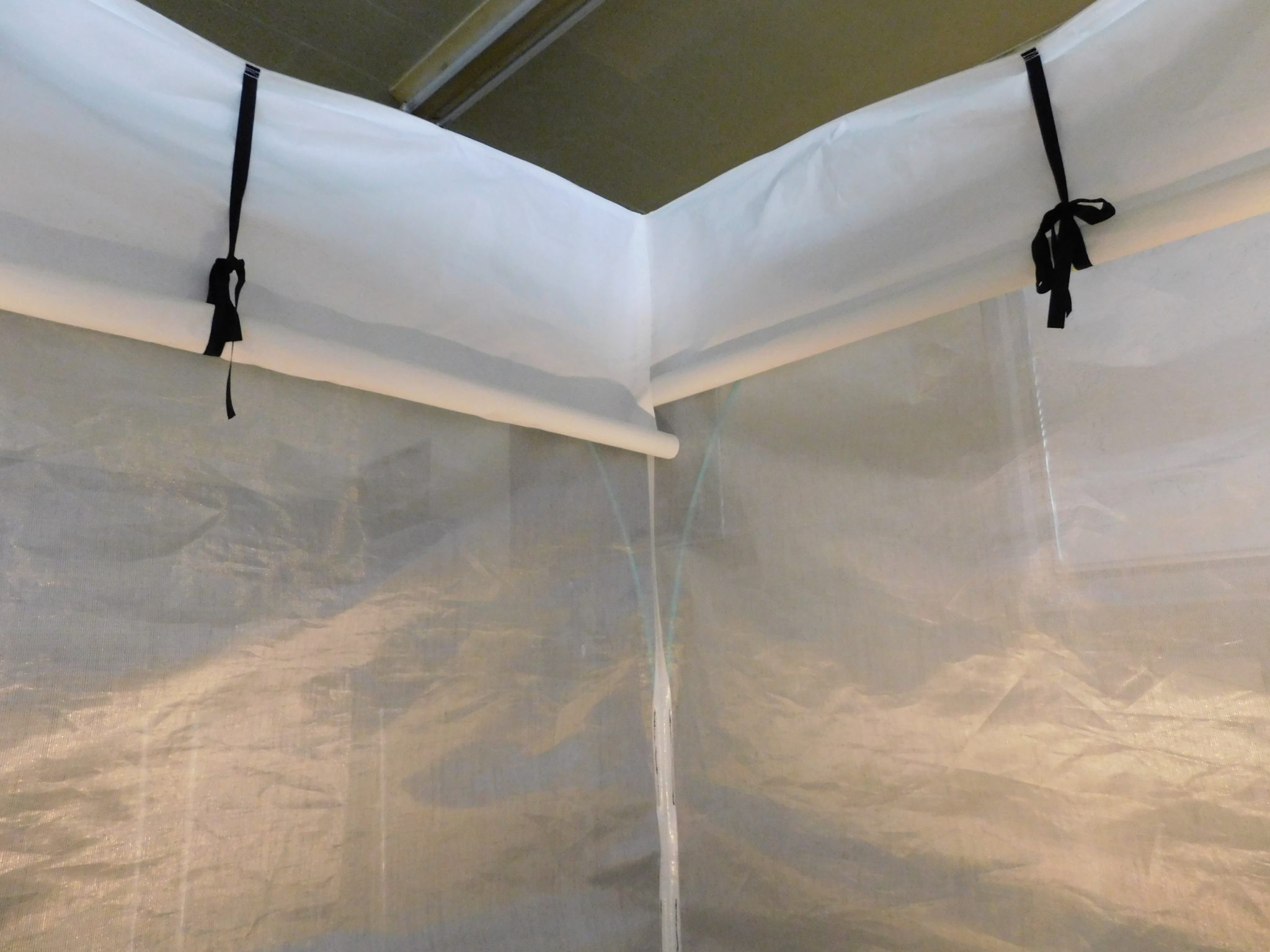 Outer Fabric: Tarpee Strong Mesh (FR)
Inner Fabric: Aero-Flame (FR)
Supporting Frame: FRP Pipe
Size: 2m x 2m x 1.8m(height)
Folded Size: 2m x 1.8m
Weight: 7kg
FR: JIS L1091 (JFRA)
Price and details: Please contact us!