Aero Grey
Light weight PE laminated fabric, Good UV resistance and strength.
Feature

UV resistance and suitable for short term use. (About 1 year based on our weather resistance test).
100% Recyclable material.


Use

For construction and building , general cover etc.

Material

Polyethylene

Color

Grey

Origin

Made in Japan
Product Information
Properties
Weight
96g/m²
2.8oz/yd²
Thickness
0.11mm
4mil
Temperature Range
-30℃ to + 70℃
Performance
Tensile Strength
Warp
590N/5cm (JIS 1096)
80lbs (ASTM D751)
Weft
510N/5cm (JIS 1096)
75lbs (ASTM D751)
Elongation
Warp
9% (JIS 1096)
10% (ASTM D751)
Weft
9% (JIS 1096)
10% (ASTM D751)
Tear Strength
Warp
100N (JIS 1096)
30lbs (ASTM D4533)
Weft
89N (JIS 1096)
35lbs (ASTM D4533)
※The above figures are measured values, not guaranteed values.
◎About Strong Hole
Strong hole is a new type opening in the tarp for fasten by rope, which is made by our own technology to replace the normal eyelets.
Using no grommets but has the same strength performance, a 3-layer edge welding method makes it possible. Besides, you could dispose without removing anything.
◎Bearing Capacity Test
(Tarp samples from Core Weave Blue)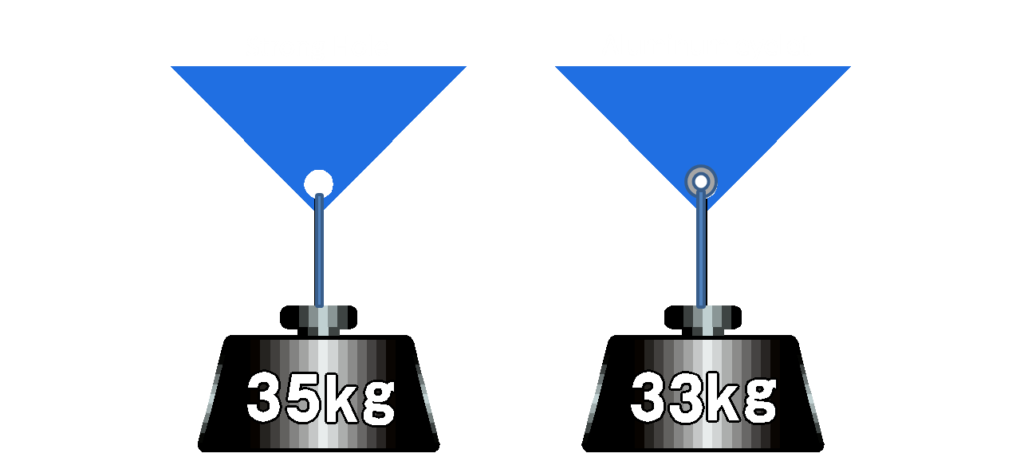 ◎How to use
Press the dotted line part like a bingo hole to open a strong hole, then use it in the same way with normal eyelets.