Purpose Tarp for Disaster Prevention
Japan is known as a disaster-prone country and we have experienced countless earthquakes,
typhoons and other natural disasters.
However, we have also overcome these difficulties and there were so much to learn from this experience.
Today, we would like to introduce some ways to prevent disasters
and also temporary measures that could be used after the disasters.
1. Adhesive Tape for Protecting Windows
When there is a typhoon or hit by strong wind, it is likely that windows break.
It is difficult to prevent windows from breaking but we are sure you want to keep the damage to the minimum.
By taping adhesive tape to the window, you can protect glass shards from spreading into your house.
It only takes a few minutes to do this, so why not do it and protect people you love.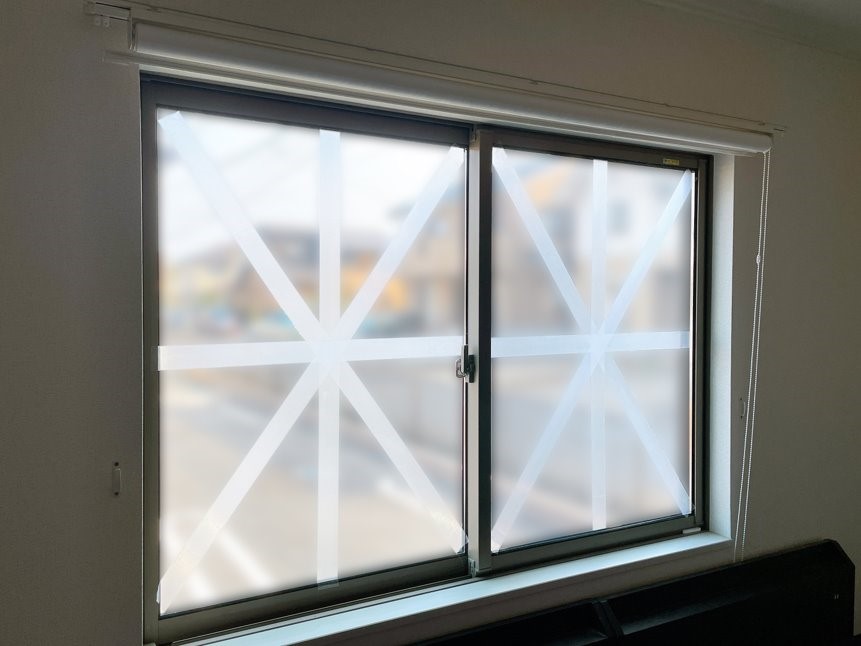 The adhesive tape used in the picture is our Antibacterial Adhesive Tape.
Antibacterial performance is added and it can be cut easily with your hand!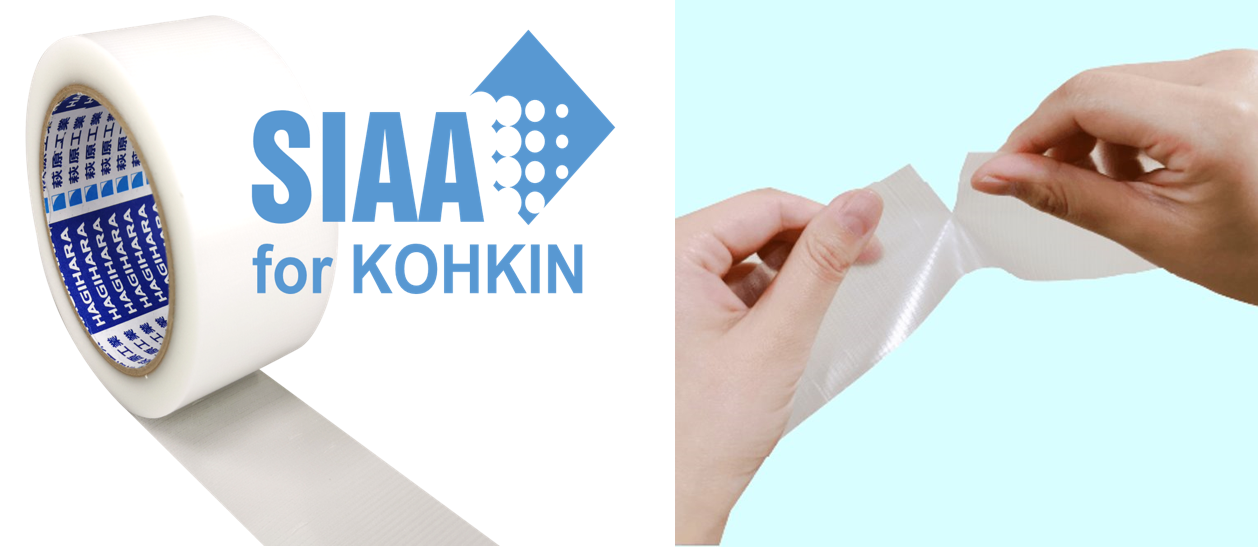 Another recommended adhesive tape is our Tarpee Easy Cut Tape.
It can be cut in both weft and warp direction by hand.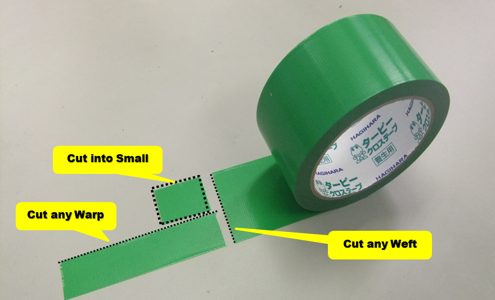 2. Flood Control with Sandbags and Purpose Tarp
Flood occurs frequently in many places and it can cause severe damage.
To prevent water from getting inside your house or building, it is effective to use sandbags.
Of course, using sandbag can reduce the water flood damage, but if you are looking for a water-tight seal,
it is recommended to use purpose tarp to wrap up the sandbags so that it can hold back water better.
Here it shows you the example.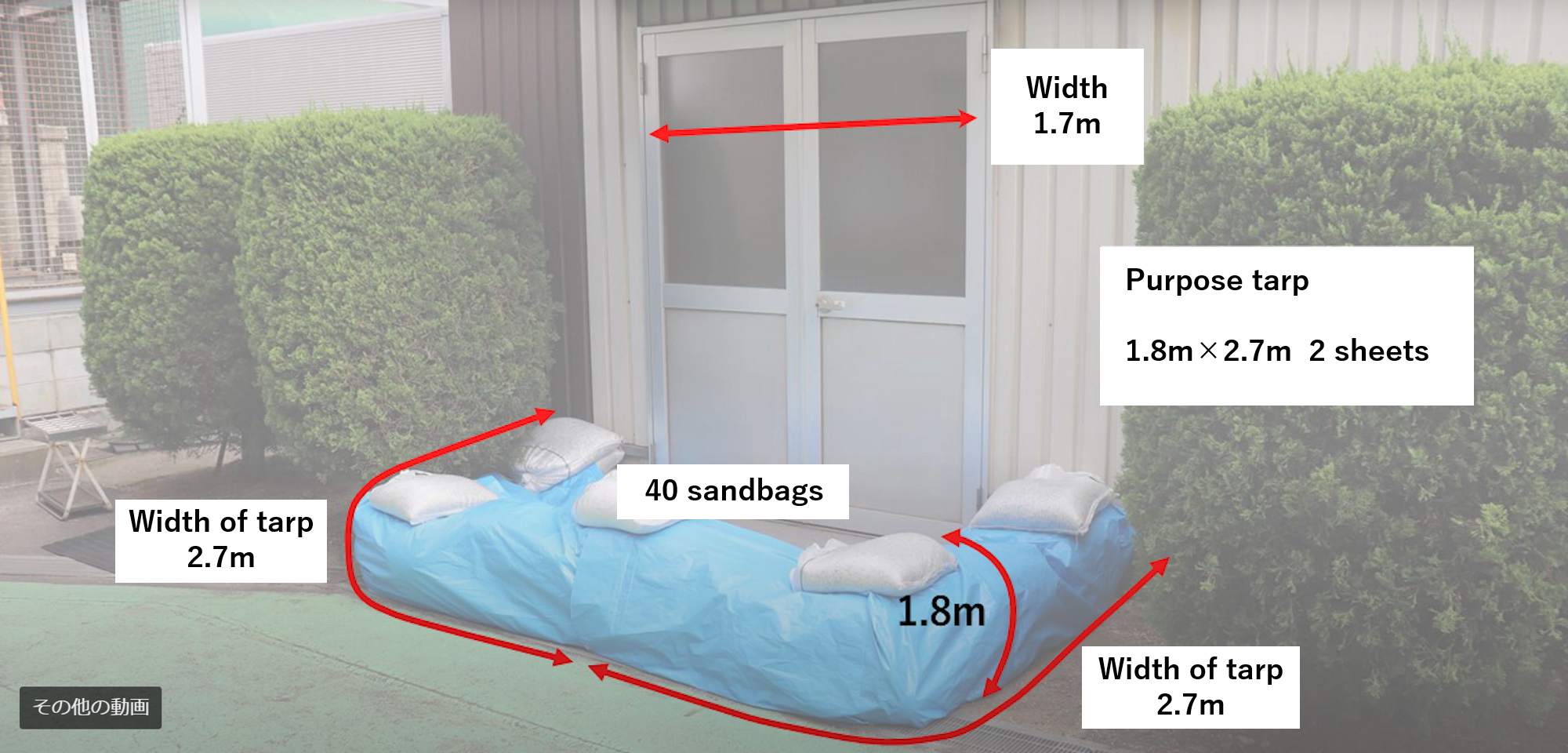 In order to make a barrier for 1.7m wide door, we used 40 sandbags and two 1.8m×2.7m sized purpose tarp.
As you can see in the picture, it is recommended to make barrier in C shape so that you can open the door.
Sandbag and purpose tarp that are used in this picture is as below.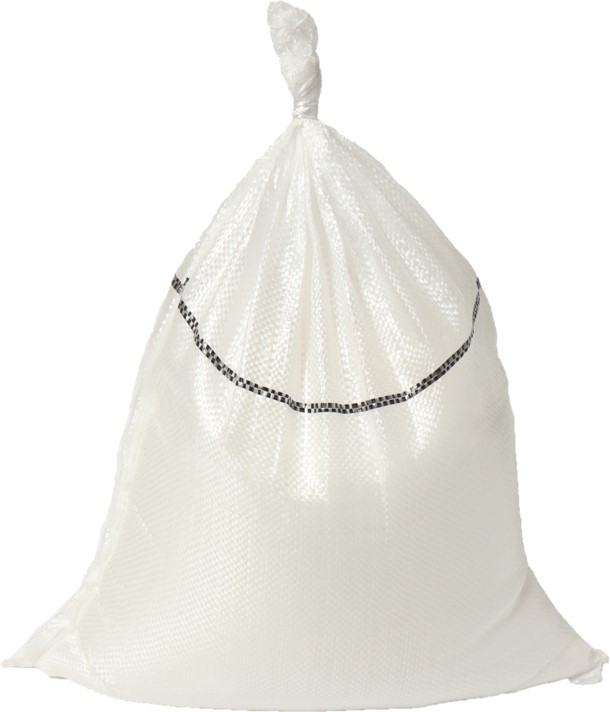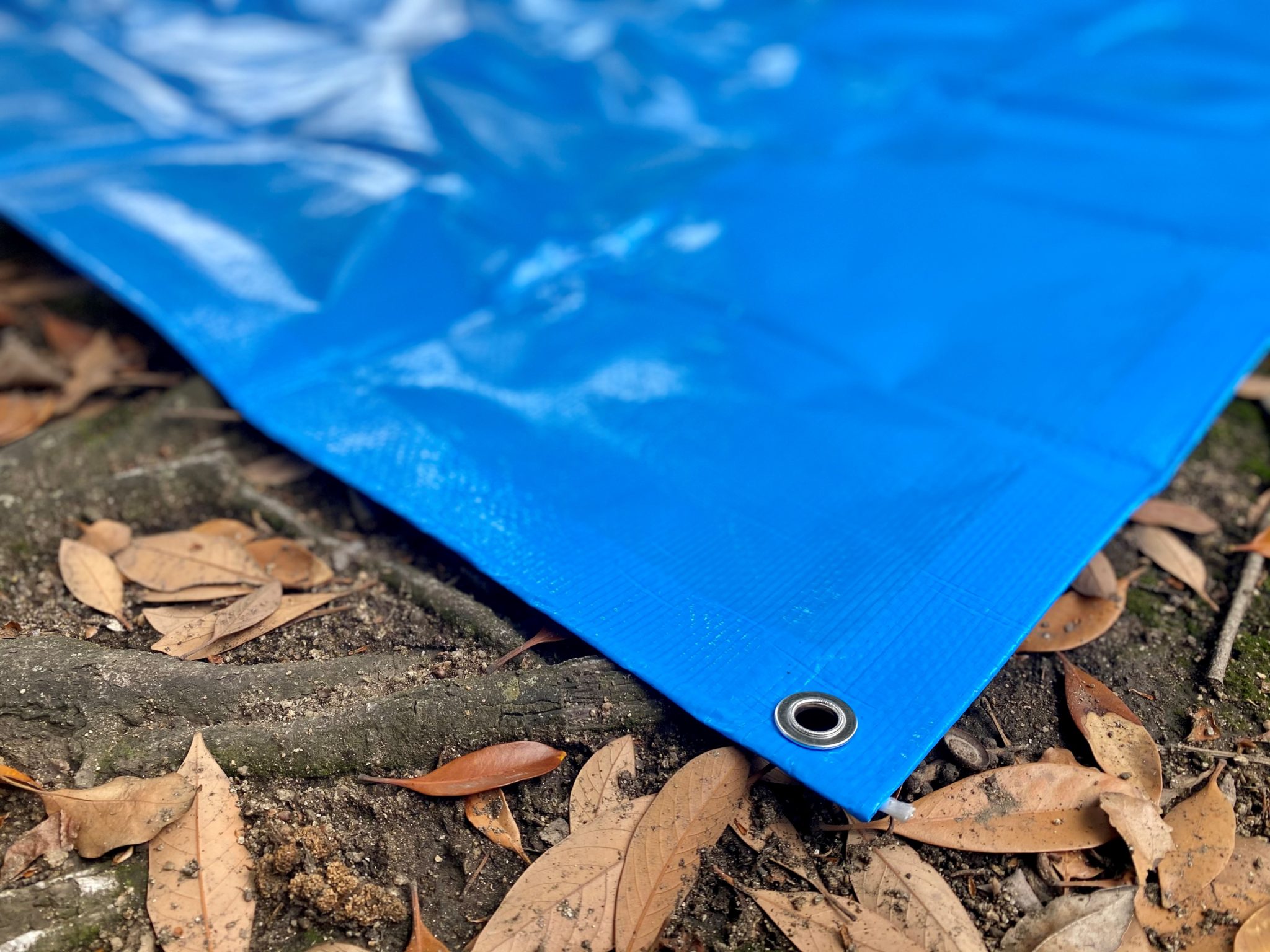 3. Purpose Tarp for Temporary Roof Protection
When disaster happens, it takes quite a while to fix your house and everything around you.
For temporary protection, it is recommended to use purpose tarp to cover your roof until permanent repairs can be made.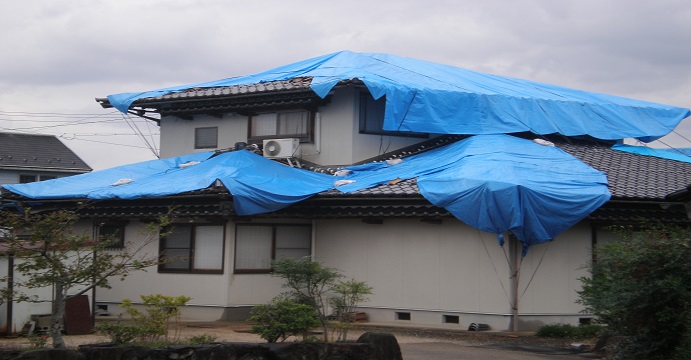 Core Weave is our standard tarp which has UV resistance and good strength.
It can be used for about a year so there is much less chance of changing tarp because of its deterioration.
In Japan, purpose tarp is often used as roof protection and in fact, we have made an agreement with 14 local authorities to provide tarps and sandbags when disaster happens.
Natural disasters are unexpected and it is something that we should always be prepared.
We recommend to store adhesive tape, sandbags and purpose tarp for disaster prevention.
If you have any concerns, please feel free to contact us.