TABLE FOR TWO (Vending Machine)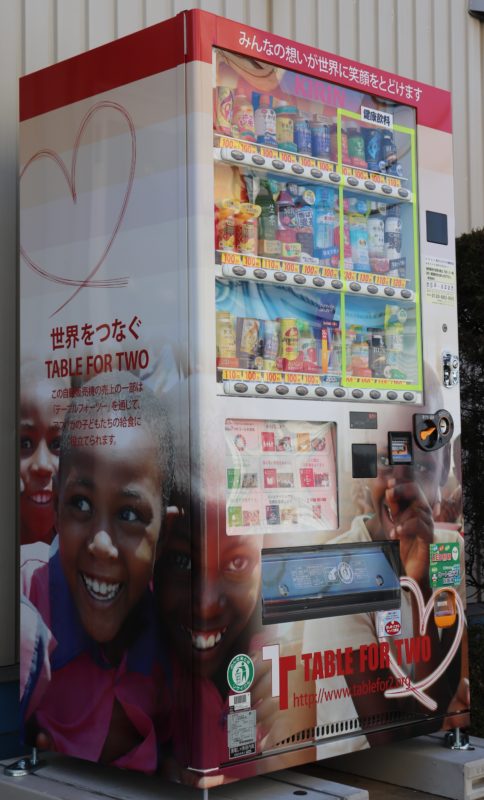 We have a vending machine of TABLE FOR TWO at our headquarters.
"TABLE FOR TWO" is a social contribution activity for "hunger problems in developing countries" and "lifestyle diseases and obesity in developed countries". Some part of the sales by TABLE FOR TWO Vending Machine is donated to "Specified NPO: TABLE FOR TWO International". The donation is used for their activities. The vending machine sells only healthy drinks such as zero-sugar, low-calorie, and functional drinks. Anyone can keep being healthy to buy and drink those healthy drinks. At the same time, we can contribute to SDGs achievement and participate in social contribution activities.
We HAGIHARA will keep working on social contribution activities for our employee's healthy life and the future of people all over the world.
Further information about TABLE FOR TWO, their official website is here!