Factory Tour: Okayama University's students
We held a factory tour for Okayama University students on 25th, Nov.
Students visited our headquarters and factories to see how we produce various products.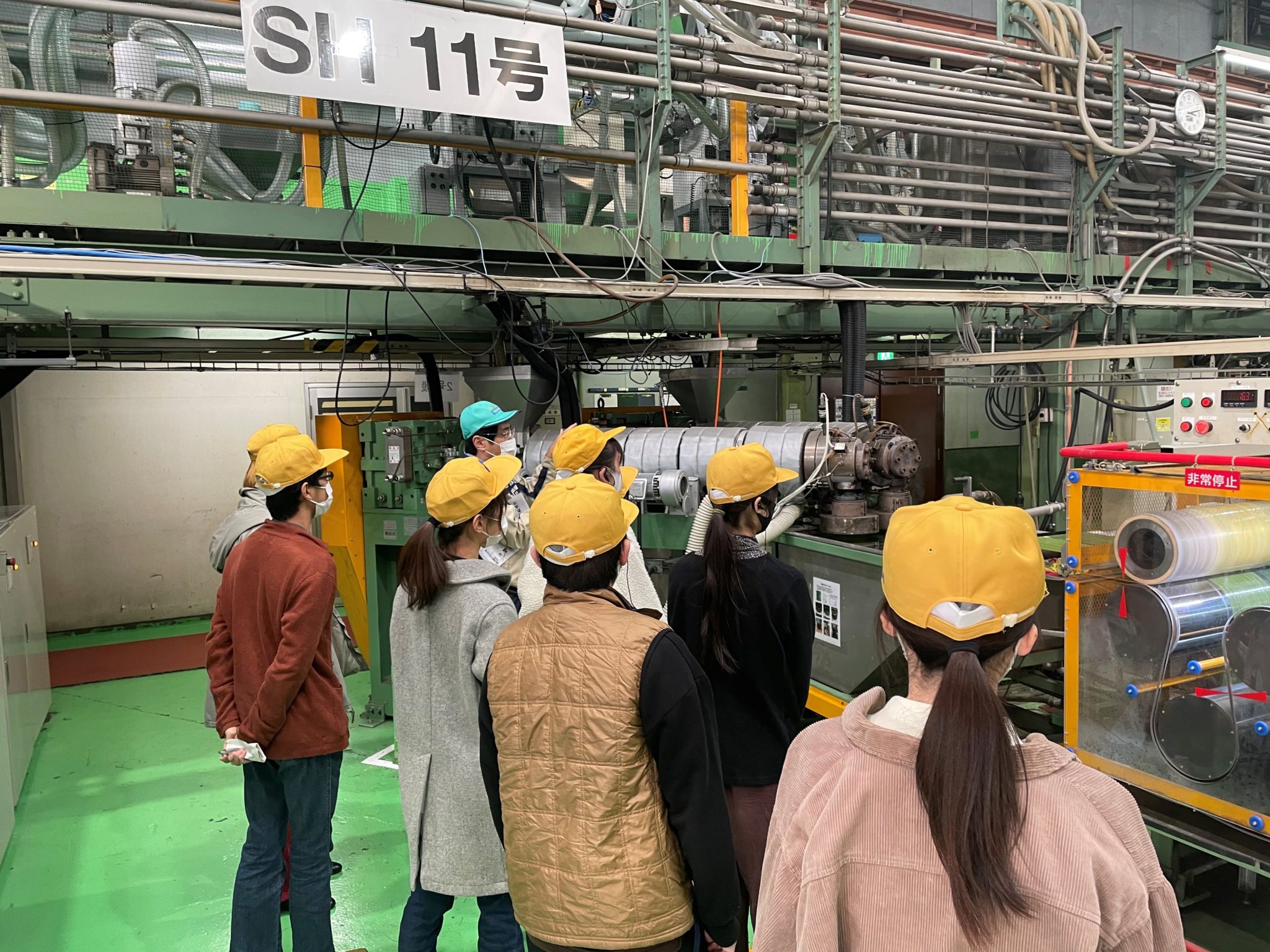 We are participating in university's class "Theory and Practice of Communication" as advisors.
The class's theme is "How to expand HAGIHARA's overseas businesses".
We have already joined the class every week for two months.
Students' ideas are unique but also considered deeply from practical points of view.
We have been surprised and impressed every time.
It would be great if today's factory tour could be an opportunity to get new inspiration.
Today was the last class of the first half-term of this course.
We look forward to attending the class from next week too!