How to produce PE tarp?
VR 360° Factory Tour Video is HERE!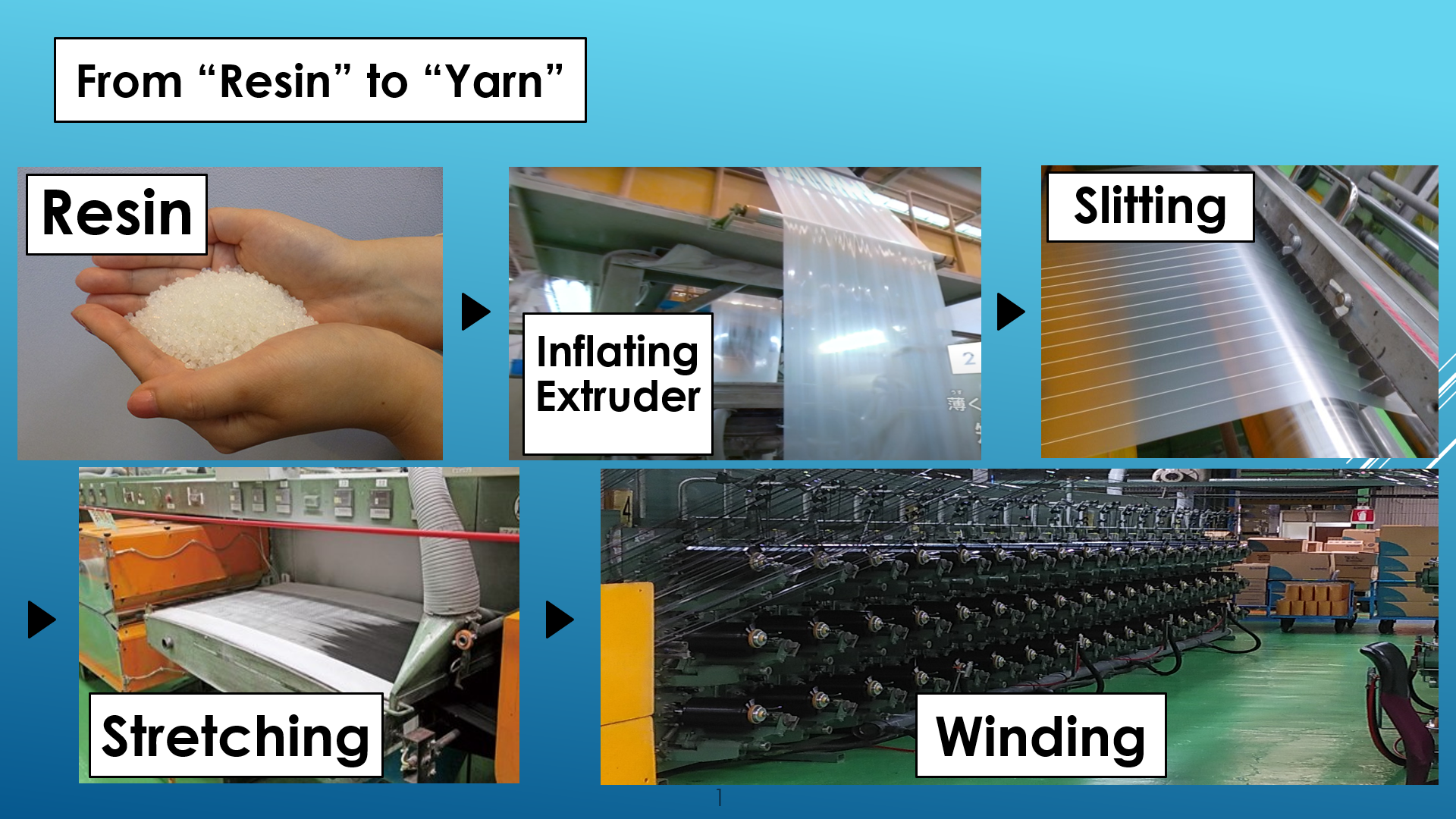 <Yarn Process>
Melting PE resin and inflating round film.
→Slitting the stretched film to narrow tapes.
→Heating and stretching the tapes with heating board and rolls.
→Winding each line of yarn.
Do you know what the raw material of our tarp is?
It is not PVC but PE resin. We are using high quality resin only.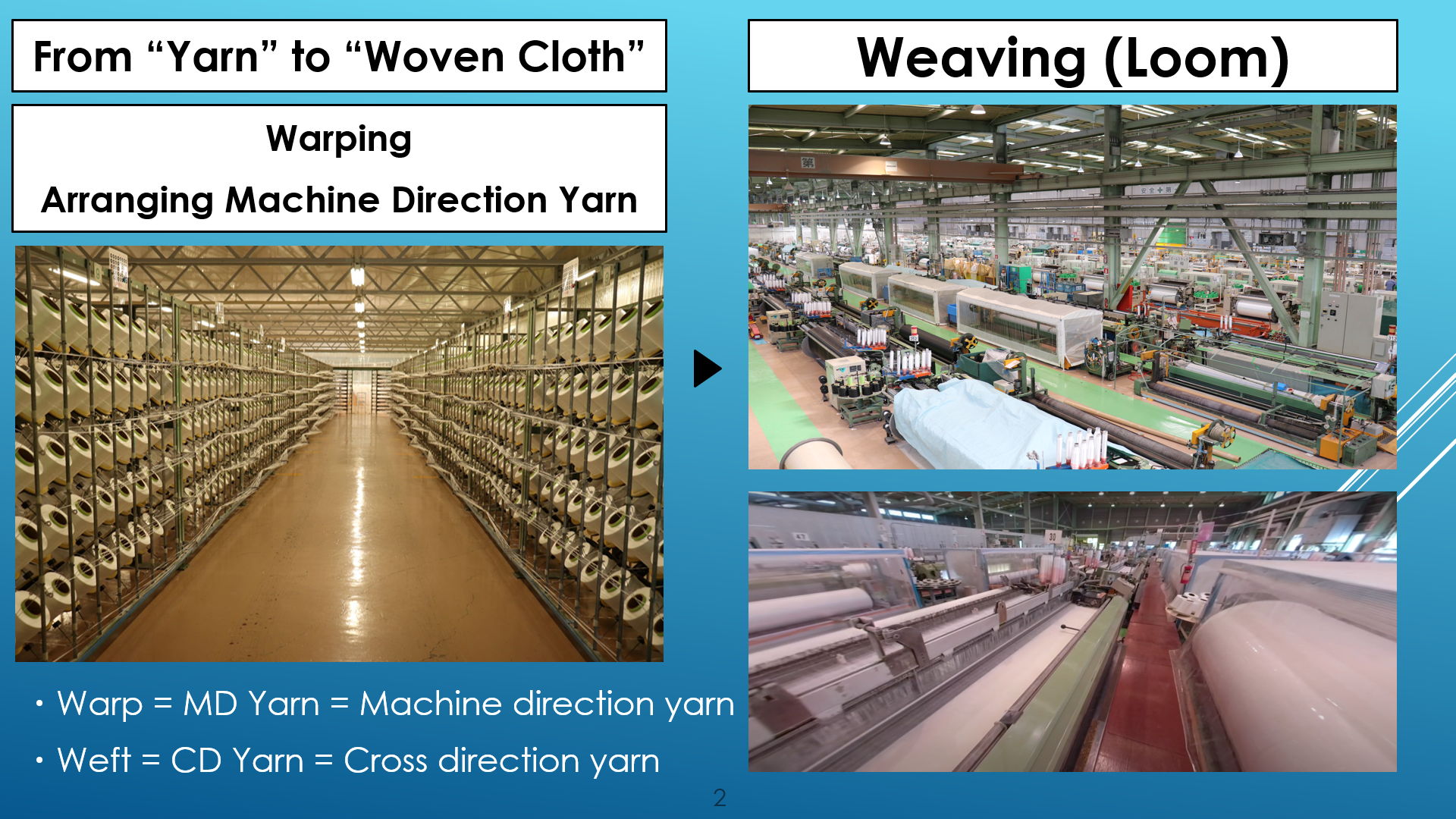 <Weaving Process>
Warping (arranging machine direction yarn)
→Setting warped yarns to looms and weaving them into fabrics.
We have 4 types of weaving loom, Sulzer, Circular, Water, and Air.
"Straight warp and weft" are one of the reasons why our tarps have been chosen.
Regarding our production capacity, we are producing avg. 2,000km/month in a month.
(2,000 km is about 5% of the way around the equator.)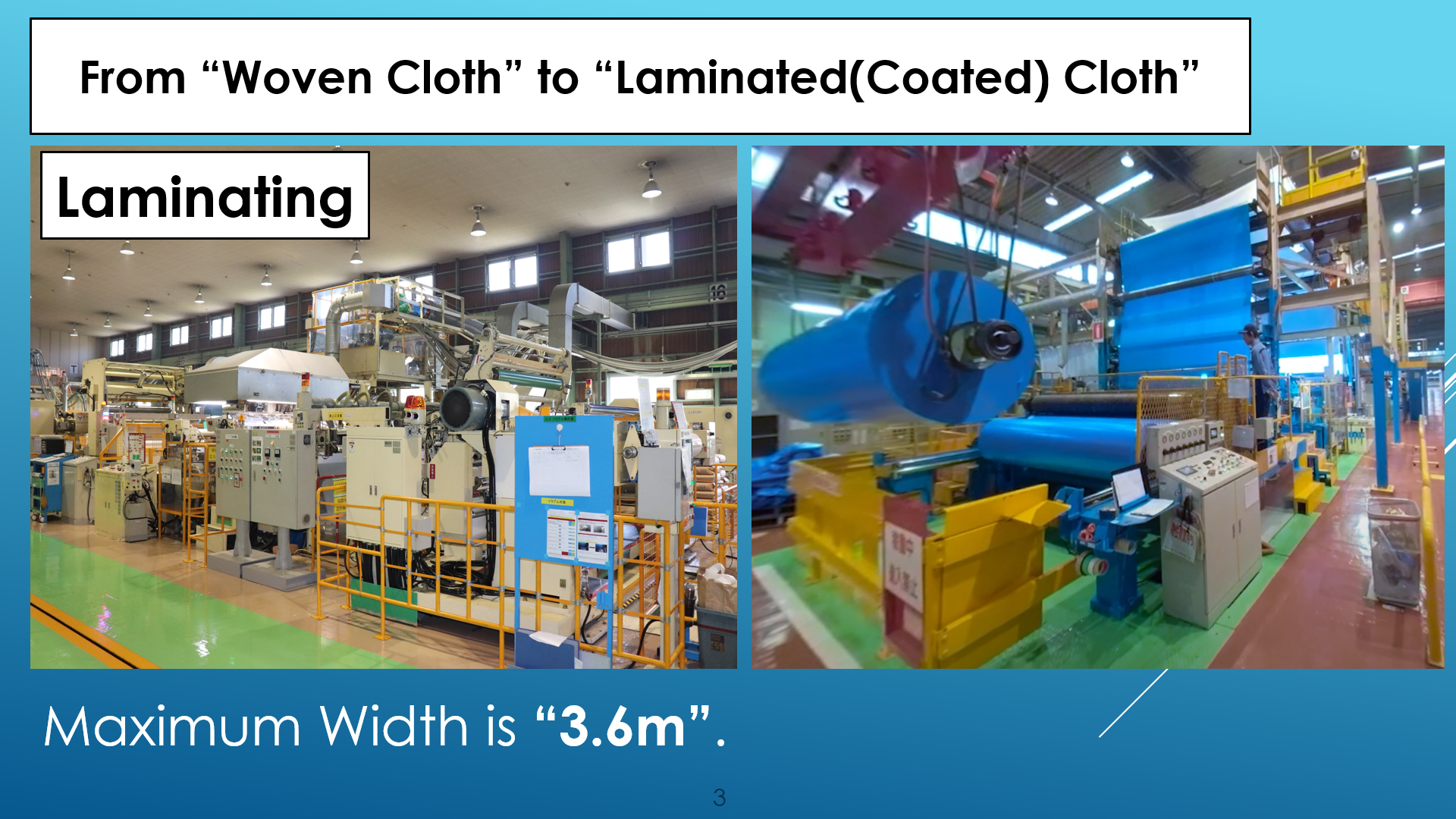 <Laminating (coating) Process>
Laminating (coating) woven fabrics with melted LDPE film.
Our lamination machine is 3.6m width maximum and tandem extruding type.
Laminated (coated) fabric big roll is approx. 3,000kg/roll.
In each process, yarn, weaving and lamination, we can modify and customize to your requests.
We are looking forward to your inquiry. Please let us know your detail requests, such as applications, functions, and dimensions.
HAGIHARA's wide range of products are making society a better place.
We are looking forward to your contact. Inquiry form is as below.
Inquiry Form